Thank you to our golf sponsors
July 8, 2021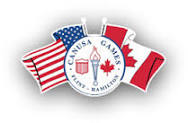 The first rained-out event in the 43 years of the CANUSA Golf Tournament, that was an awesome record while it lasted!
THANK YOU to Kings Forest Golf Team lead by Kyle Gibson and the kitchen crew led by Michaela Bazinet – what we had of the tournament was A+.
Thank you to our generous sponsors whose support is greatly appreciated:
The City of Hamilton
Hamilton's Healthy and Safe Communities -Recreation Department
The Keg Steakhouse + Bar Hamilton, Waterdown, Brantford
The O'Grady- Cooper Families
Pauliegraphics
Christine & Tim Lasebnik-Primerica
2Gen(dot)Net
Greg Mills
Boomer's Bar
Friends from Flint
All golfers' names were put into the pot for the winning team to take home the gift cards from The Keg Steakhouse + Bar.- Hamilton, Waterdown, Brantford Congratulations to MARTIN McGUIGGAN and by association his team of Frank Guerriero, Dave Giglia and Danny Mac.