Meet the athletes – Ariana Cannon
June 24, 2022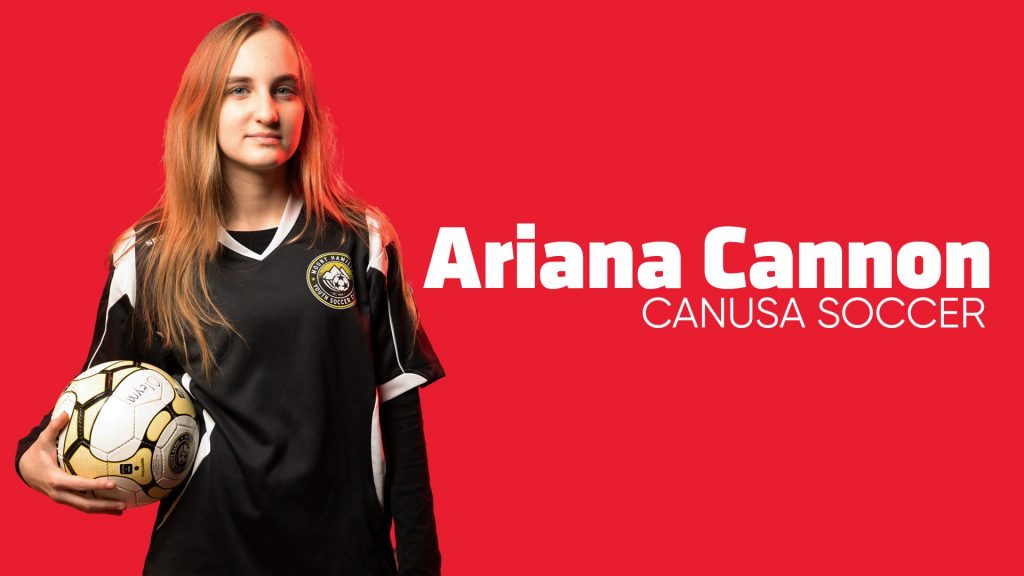 Everyone who's ever participated in the CANUSA Games will say the same thing: how incredibly fun they were.
Hamiltonian soccer player Ariana Cannon is no different. But what makes the Games so much fun? She says it's the people.
"I made some good friends with (my billets)," said the 12-year old of her experience in 2019. "I still talk to them today, and people on my team also."
While she doesn't remember the games being too challenging – Cannon scored two goals in two games, a win and a loss – the experience of travelling to an unexplored place to play the sport she loves is one that Cannon is happy to have had.
Cannon plays soccer at school and with the Mount Hamilton Youth Soccer Club, where she found out about CANUSA. Her love of soccer began at just three years old, and Cannon hasn't stopped playing since.
"I play a lot of sports, but soccer is just really fun and I've gotten used to how it works," said Cannon. "I played at school all the time with my friends and it's a lot of fun compared to some other sports."
Enjoying playing the game is one aspect of it, but Cannon also appreciates the friendships she's made from the game. It's one of the things she's most looking forward to about returning to Flint for the 2022 CANUSA Games.
"I'm really excited to actually see (the athletes) in person again and be able to talk to them," she said. "And to make new friends too."